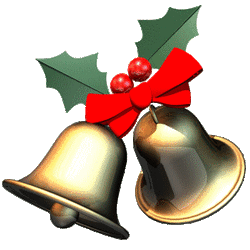 Jingle Bell Wine Trail
---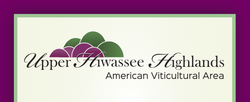 December 2 – December 4, 2016
This holiday season, get the festivities started early with the 1st Annual Upper Hiwassee Highlands AVA Jingle Bell Wine Trail. Here at OSV, we are proud to participate along with 8 of your favorite Upper Hiwassee Highlands wineries for special holiday entertainment, decorations and more. With award-winning local wines and welcoming hospitality, you'll be in the holiday spirit in no time!

PARTICIPATING VINEYARDS OF THE UPPER HIWASSEE HIGHLANDS AVA:
Calaboose Cellars
In an old stone building with bars on the windows, legend has it that the local lawman locked up hooligans here to cool down until they went before the magistrate. Now we use the Calaboose to incarcerate our wine before it makes its escape to you!
565 Aquone Rd., Andrews, NC
Phone: (828) 321-2006
Crane Creek Vineyards
Our Vineyards sit high in the Blue Ridge Mountains of North Georgia, just three miles north of the quaint college town of Young Harris. Less than two hours from Atlanta – yet a world away…
916 Crane Creek Rd., Young Harris, GA
Phone: (706) 379-1236

Eagle Fork Vineyards
With clean air, misty mornings, warm sun kissed summer days and cool crisp nights, the Great Smoky Mountains are not only an ideal place to live but also an ideal place to raise grapes.
8 Cedar Cliff Rd., Hayesville, NC
Phone: (828) 389-VINO
Ferncrest Winery
We have created hand crafted wines using the best grapes form our vineyard and our vineyard partners. Our winery harnesses the power of the sun just like ferns do to grow. We are located on the crest of a hill in the Snowbird Mountains, Cherokee County NC.
1060 Main St., Andrews, NC
Phone: (828) 321-1600

Hightower Creek Vineyards
A family-run North Georgia winery producing premium wines from locally-grown fruit. Our wines are made to be enjoyed with family and friends!
7150 Canaan Drive, Hiawassee, GA
Phone: (706) 896-8963

Nottely River Valley Vineyards
A family owned and operated vineyard established in 2008, the vineyard and winery occupies 10 acres of a 93 acre farm that has been in the family since 1820.
1150 Old Culberson Rd., Murphy, NC
Phone: (828) 837-7822
Paradise Hills, Winery Resort
Nestled in the foothills of the Blue Ridge Mountains, Paradise Hills Resort and Spa offers a destination filled with luxury cabin rentals, a resort Spa and a vineyard & winery with tasting room.
366 Paradise Rd., Blairsville, GA
Phone: (706) 745-7483
Valley River Vineyards
We are a family owned and operated farm winery, offering wine tastings, retail sales, and tours by appointment. A Taste of Southern Appalachia.
4689 Martins Creek Rd., Murphy, NC
Phone: (828) 837-0691
---